Grundtvig International Secondary School
Classes of 2004 - 2021
In Memory
Ugochukwu 'Ratty' Azubike - Class Of 2007 VIEW PROFILE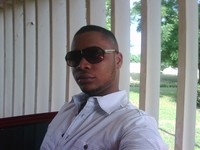 In the words of Adaobi Azubike,
"We have lost a rare gem RATTY THE CAPONE as he was known by many Ugochukwu Azubike Umezulike. We all know him he barely spoke but was so kind at heart.never bore grudges,was always willing to lend a helping hand.If tears could build a stairway and memories were a lane, I would walk right up to heaven to bring you home again. No farewell words were spoken. No time to say good-bye. You were gone before we knew it, And only God knows why.My heart still aches in sadness and secret tears still flow. What it meant to lose you,No one will ever know. rest in peace.
UGOO YOU WILL BE GREATLY MISSED MY FRIENDS,LOVED ONES, AND MOST ESPECIALLY YOUR FAMILY.WE ALL LOVE YOU TILL WE MEET TO PART NO MORE."
Here is the link to the Facebook Group, "RIP Ugochukwu Azubike Umezulike (Ratty the Capone)" Please join and post your farewell messages
http://www.facebook.com/daniel.worley#!/home.php?sk=group_111840902219932
Ugochukwu "Ratty" Azubike, you will forever remain in our hearts. May you Rest in Perfect Peace
Click here to see Ugochukwu 'Ratty''s last Profile entry.